The Strong Season of our U17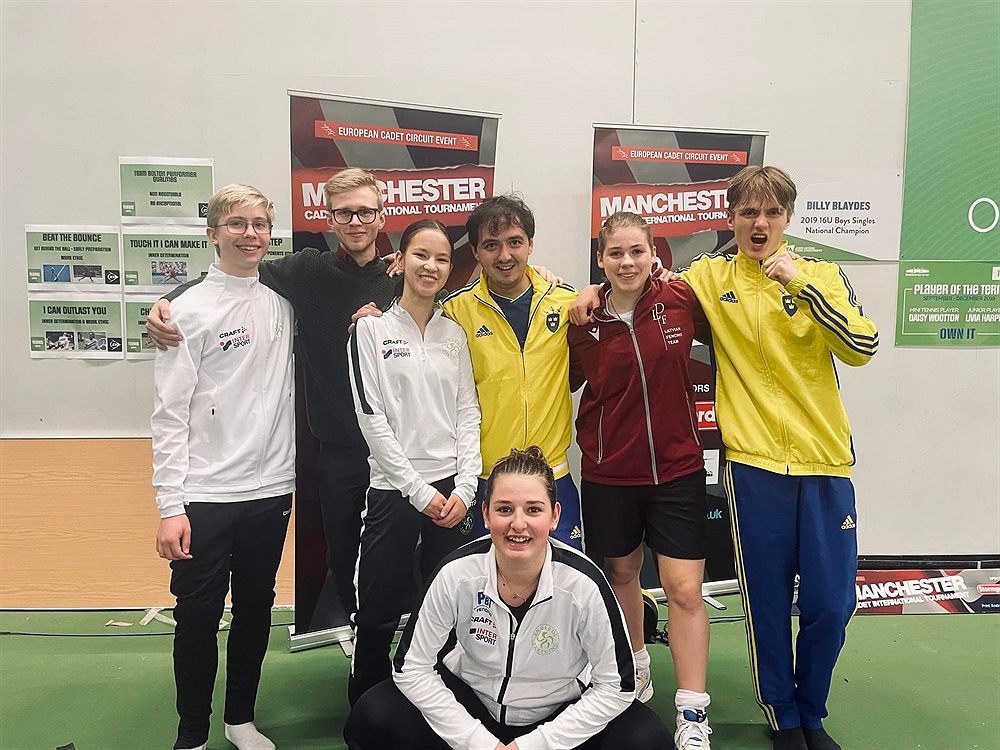 Anton Abrahamsson, Rasmus Nyström, Mathilda Andersson, Maestro Tommaso Marchi, Filippa Ryberg, Juliana Shemarova and Tristan Grela
With exception for the Swedish, European and World Championships the competitions for this season have been concluded this weekend for our amazing cadet group.
It has been a very busy season with a lot of hard work and we couldn't be more proud over how well our kids have done. Here is a quick summary of their season so far.
Men's cadet:
Tristan Grela became the Nordic champion of 2022 and also achieved:
24:th place in Warsaw
An amazing top 16 in Manchester secured him a spot in the European and World Championships.
119:th place in Nürnberg
Anton Abrahamsson made his debut on the ECC circuit in Warsaw earlier this season, he then continued on with:
84:th place in Manchester
198:th place in Nürnberg
Deniz Celebi also made his first ever ECC this year with a strong performance in Nürnberg ending in 147:th place.
Women's cadet:
Juliana Shemarova gave us another Nordic championship gold as a start to an incredible season:
An incredible 6:th place in Satu mare
103:Rd in Samorin
27:th Manchester
53:Rd in Nürnberg
38:th Poznan
Filippa Ryberg earned her place in the Europeans with a 57:th place in Manchester, she also did:
177:th in Samorin
170:th in Nürnberg
219:th in Poznan
Mathilda Andersson with just over two years of fencing started her cadet season with as a Nordic champion in U15 before doing her first ECCs:
151:st in Samorin
65:th in Manchester
194:th in Nürnberg
178:th in Poznan
It has been an incredible season and we know there is so much more to come from this amazing group of fencers in the future. Make sure to watch out for updates about the upcoming European Championships the 21-24:th of March where Tristan, Julia, Filippa and Mathilda all will participate!
Thank you for the hard work you have put in this season, it's been an inspiration for everyone!
---