2023 European Cadet and Junior Championships!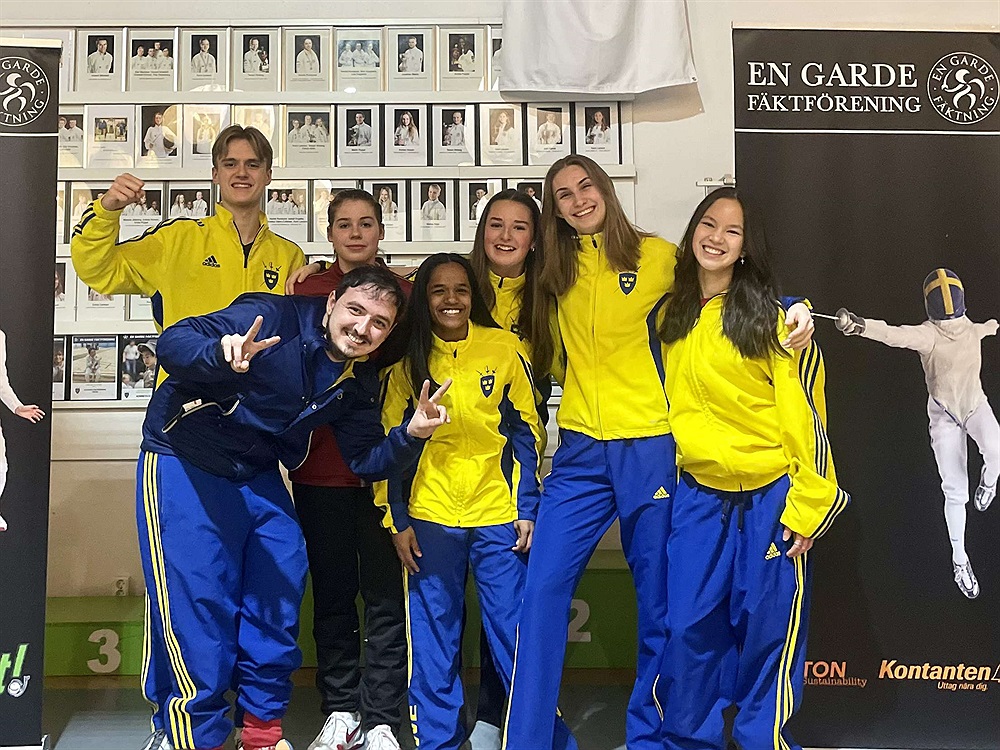 Tristan Grela, Maestro Tommaso Marchi, Juliana Shemarova, Ankita Poppel, Filippa Ryberg, Lili Kis, Mathilda Andersson
The 2023 European Cadet and Junior Championships was hosted in Tallinn, Estonia. From us six fencers were sent, a record breaking number, representing both Sweden and Latvia. But the record breaking did not stop there as three of our fencers achived a Top 32 positions!
The first day was Womens Cadet Foil, where Juliana Shemarova doing her second Europeans achived our first T32. This also placed her as the best Latvian fencer. Making their debut this day were Mathilda Andersson and Filippa Ryberg. They fought hard, showing a promising future for the many Europeans to come.
Mens Cadet Foil followed the next day, Tristan Grela in his second Europeans gave us our second T32 with an amazing performance. Tristan became the best placed Swedish fencer in Mens Cadet Foil.
In the team even for the cadets the girls placed 16:th and the boys 12:th.
In the Womens Junior foil Ankita Poppel did her fifth Europeans and Lili Kis did her second one as a first year Junior. Ankitas strong performance granted EGF our third T32 from this European championship. In the team event they fought hard and ended with a 15:th place.
A super performance from our guys! We are excited to see where these guys will go in the future. But we don't have to look much forward as just around the corner is the World Cadet and Junior Championships! 4-6:th of April, Ankita Poppel, Lili Kis, Juliana Shemarova and Tristan Grela will compete, make sure to tune in for updates on their perfromance there.
---